DENTAL IMPLANTS IN MOUNTAIN BROOK
If you have lost a tooth or damaged a tooth beyond repair, dental implants may be required to restore functionality to your mouth. Dental Implants look and feel like your natural teeth, making it difficult for people around you to notice that you are missing a tooth. Over the Mountain Dentistry has the privilege of working with one of Birmingham's finest implantologists, Dr. Michael McCracken.
Implants are essentially artificial tooth roots that are made of surgical-grade titanium alloys that are implanted into your jaw bone to support a dental crown or dentures. The process for installing dental implants requires multiple surgeries over the course of six months. The break between surgeries is required to allow the implant to bond to the jawbone through a process called osseointegration.
If you are missing a tooth and are in need of a dental implant or any of the other service we offer here at Over the Mountain Dentistry in Mountain Brook, AL, you can call us at 205.968.1296 to schedule an appointment.
Dr. Michael McCracken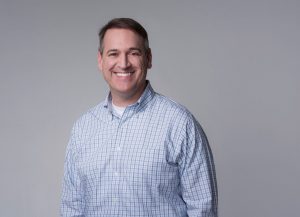 Dr. McCracken is what you would consider an expert when it comes to dental implants. His knowledge of dental materials and implant research makes him one of the top implantologists around.
Dr. McCracken attended the University of North Carolina and UNC School of Dentistry. He pursued a PhD in Biomedical Engineering, and earned a postgraduate degree in Prosthodontics, later becoming the director of the graduate Prosthodontics and Biomaterials Program at UAB. Eventually, he was named the Associate Dean for Academic Education and Development at the UAB School of Dentistry.
Recently, he had the vision for and facilitated the building of the Foundry Dental Clinic in Bessemer. He left his full time position as the Associate Dean for a part time position. Now he splits time between the clinic, UAB, speaking engagements, and helping us with special implant cases. Dr. McCracken is married with two daughters.